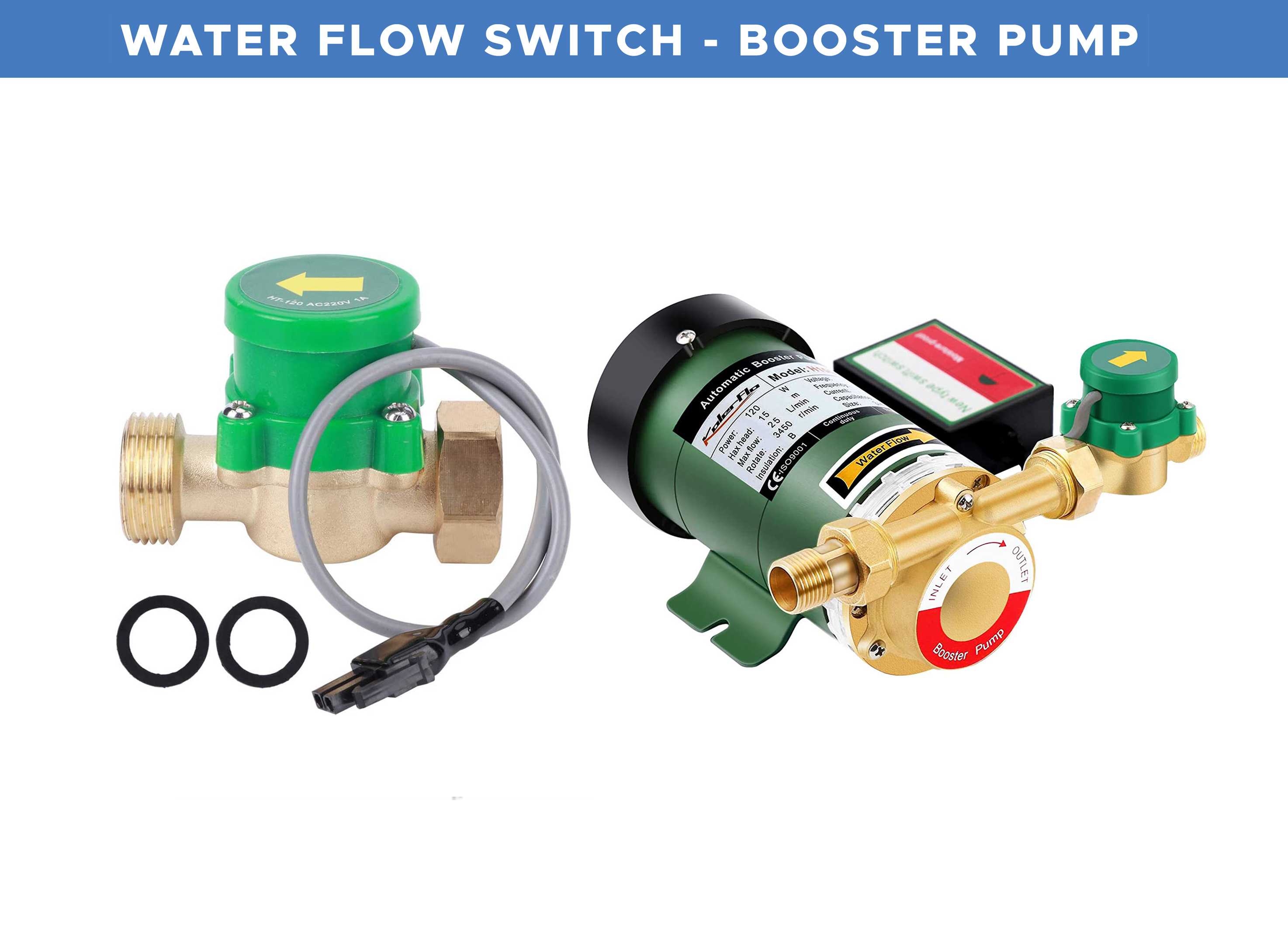 Booster Pump Flow Switch
Our Flow Switch Working - After turning on the tap the flow will push the plate to rotate. at a given position the induction component will be activated and the switch is on. The pump starts. The spring will force the plate to rotate back after turning off the tap. The induction component will be shut off and the pump stops.
FEATURES :

simple working principle and highly reliable and cheaper price.
APPLICATIONS:

It is used in the control of water circulation, water charging and discharging, water heating, water pump switch on and off of solenoid valve or powering on and off water discharging of electric water heater, solar energy water heater, air condition, and other water systems
FLOW SWITCH ELECTRICAL SPECIFICATIONS :

Conector: G 1/2"-1/2"
Peak current: 1.5A
Operating current: 0.5A
Voltage: AC 220V 50HZ
Maximum power load: 120W / 200W
Hot water power load: 120 W / 200W
The starting capacity: 6-7L/min
Material: Brass
Length: 6.7cm/2.64inch
External/inner thread diameter: 2.05cm/0.81inch
Color: Gold & Green